If you have an iOS device, open the Apple Store and search for the keywords: interview suite as seen in the screenshot below.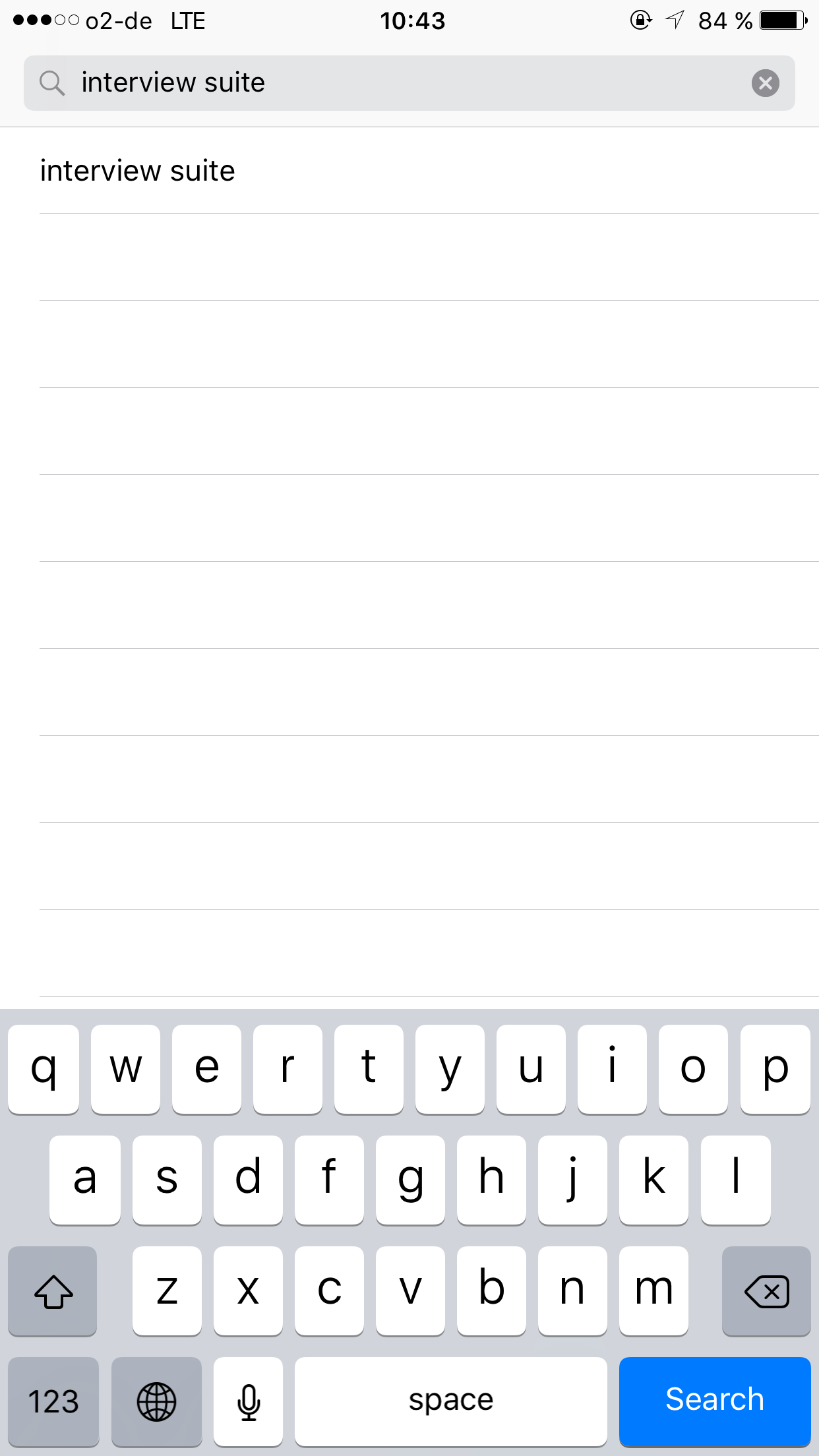 Download the first result (interview suite by viasto GmbH).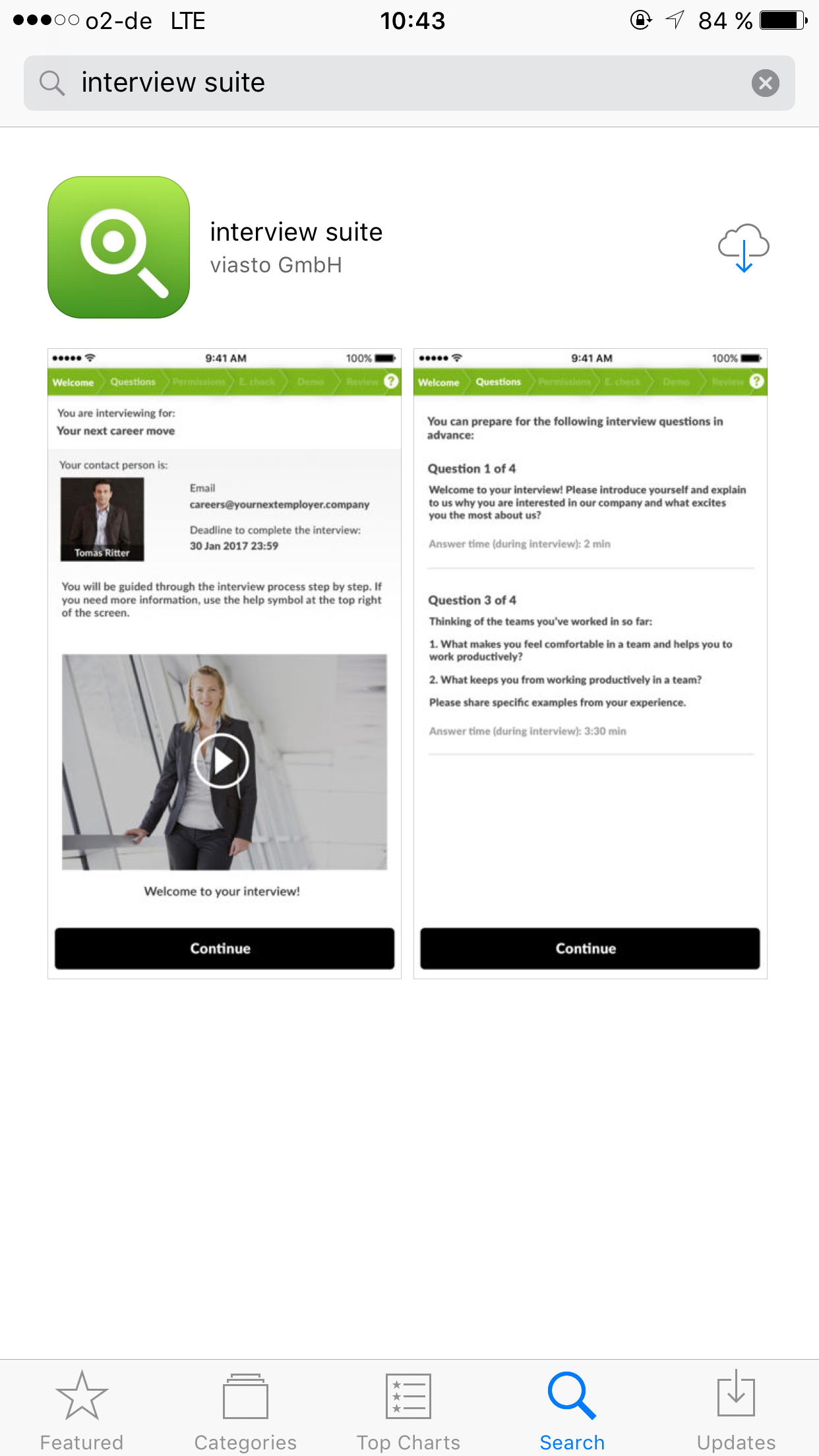 Once the app has successfully been installed, you will be able to perform your video interview over the app.