Camera And Sound Settings For Your Recorded Video Interview
In the Equipment Check you can set up and adjust your camera and microphone.
Please close all other programs that could access the camera, for example Skype or MSN, to avoid an access conflict with the video interview.
In the camera and microphone selection menu on the left you can select which device you want to use.
You can increase the sensitivity of your microphone with the slider on the right. The volume level should reach into the green range at normal speech volume. Normally it is sufficient to position the knob in the middle of the scale.
Your sound is too low? You can find more information here.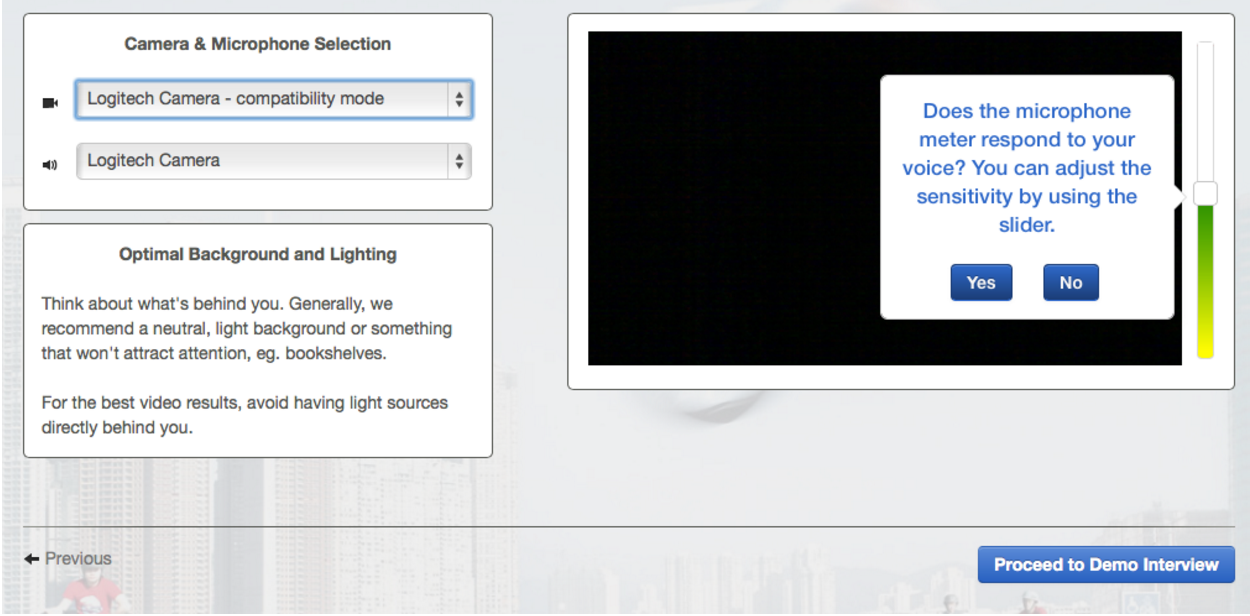 The software guides you through the equipment check with different questions. If you cannot see or hear yourself, please reply with No to get the corresponding support.
Camera And Sound Settings For Your Video Application Or Live Video Interview
If you want to record a video application or join a live video interview, the equipment will be adjusted automatically after you allowed the software to access your camera and microphone.